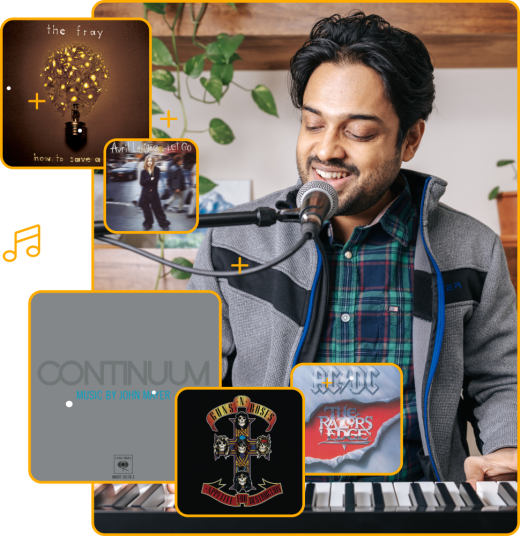 If you've tried online singing lessons, you know the struggle: spending months, even years, going around in circles – never actually singing like you've wished.

With videos alone, you're all alone.

And that's why Singeo doubles down on the personal touch – with direct and unlimited access to vocal coaches to give you personal feedback, tailored for your voice.

You'll boost your skills with step-by-step video lessons, warmups, artist courses, video reviews, live Q&A sessions with real vocal coaches, and 1000+ songs with playback tools to help you practice and hit every note! PLUS you'll get unlimited access to our communities for guitar lessons, piano lessons, and drum lessons to reach all of your musical goals.

Just click the link to make 2023 the year you FINALLY sing like you've always wanted.