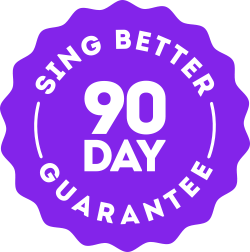 Happy student guarantee.
Test-drive your lessons for 90 days. Zero risk.
Online lessons can be intimidating. Maybe you're wondering if they work, or if you'll use them enough – or if you'll even enjoy the experience. So we're removing the risk with our 90-day guarantee. More than anything, we want to make sure you have a POSITIVE experience developing new skills and gaining confidence to share your voice with the world.